Wella Professionals Social
Wella Professionals is the leading education partner for salons and hair dressers and is a trendsetter when it comes to hair color. In order to make Wella's social content more relevant, engaging, educational and inspiring, and working close with the client in numerous workshops, I have developed a distinctive social identity for the brand over a period of time.
The new content is succeeding in staying educationally relevant for hairdressers and fans alike whilst injecting social media specific fun into the content. The Instagram feed follows an ever changing hair colour palette and utilises a set of recognisable behaviours and assets such as hair colour formula swatches, pack shots, mood images, before and after transformations and so-called 'Process and pride' assets which show stylists at work. Additionally, influencers and affiliated hair dressers were taught in numerous workshops how to create content which stays true to the new visual identity. Instagram stories and IGTV feature inspirational as well as educational content based around latest looks and tutorials.
For Pinterest, a set of assets was created to cover areas such as tutorials, colour trends and product launches, also in line with the behaviours of the main visual identity.
A cohesive Instagram visual identity focusing on the 9 Grid was created. The 9 grid consists of a recognisable pattern including before/after posts, colour formula posts, product posts, mood images, pride and process posts as well as above the line campaign imagery. IGTV and stories focus on creation of seasonal looks.
Initiative social campaigns are created regularly to launch new products and features, the one below promotes an AI tool which helps stylists to create a colour look based on a mood board and to preview the colour results in 3D in advance.
An initiative campaign was launched to promote the improved range of Color Fresh Create hair colour range. Bold hues and tactile look and feel dominated this campaign, making it a tribute to colour.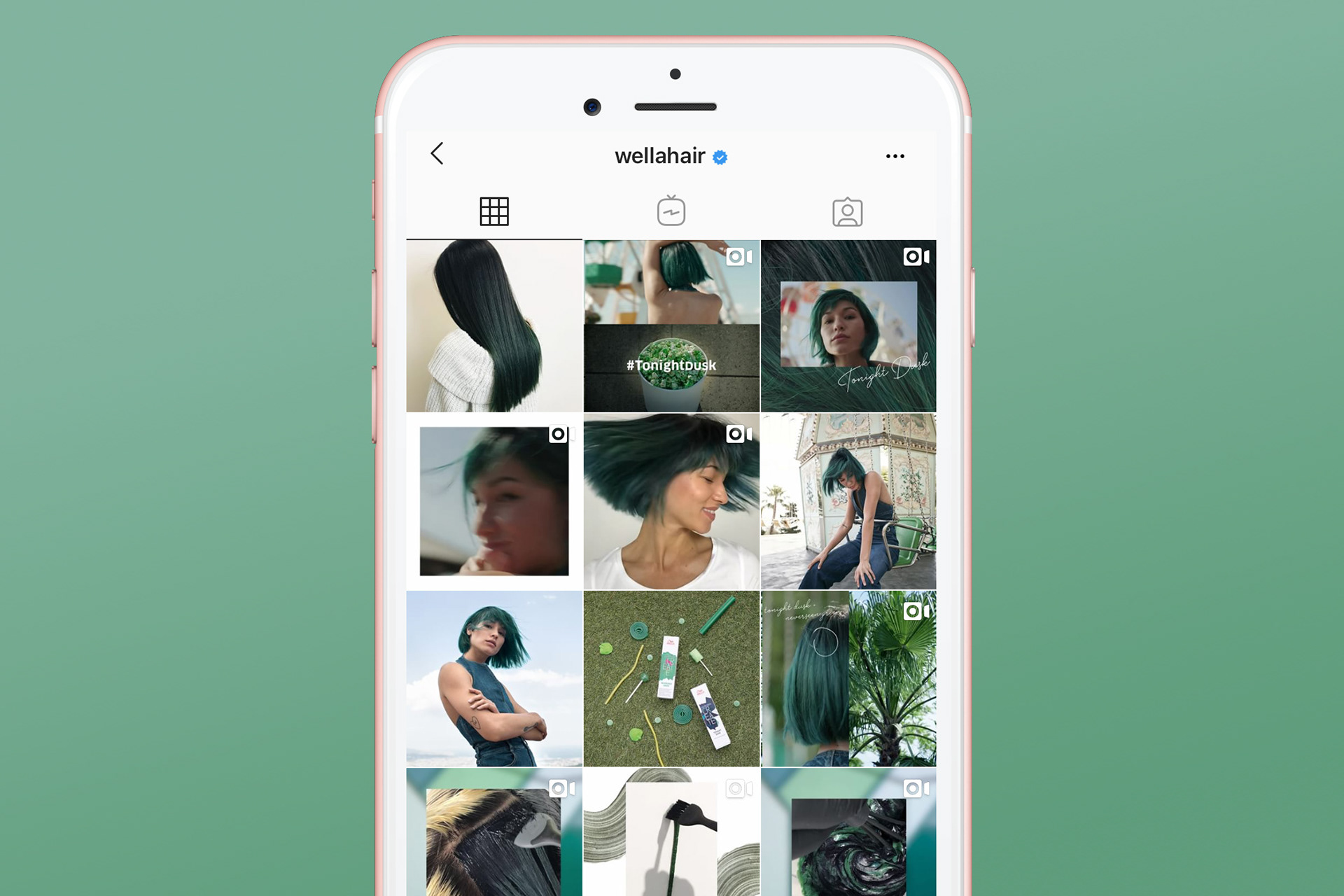 A set of Pinterests board templates was designed including how to pins for selected looks and pins promoting product needed to achieve trend looks.