Steve Hackman is a daring voice leading the charge among a new generation of classical musicians intent on redefining the genre. He is at once a composer, conductor, producer, DJ, arranger, songwriter, singer, and pianist. He uses those wide-ranging abilities to create hybrid compositions that blur the lines between high and pop art. He synthesizes Brahms and Radiohead, Bartók and Björk, and Beethoven and Coldplay into epic orchestral tone poems.

I defined the look and feel, designed and built Steve Hackman's personal website in Squarespace. Using a bold dark look and typography and putting emphasis on album and concert footage, I've created a website that looks and feels like a musical diary.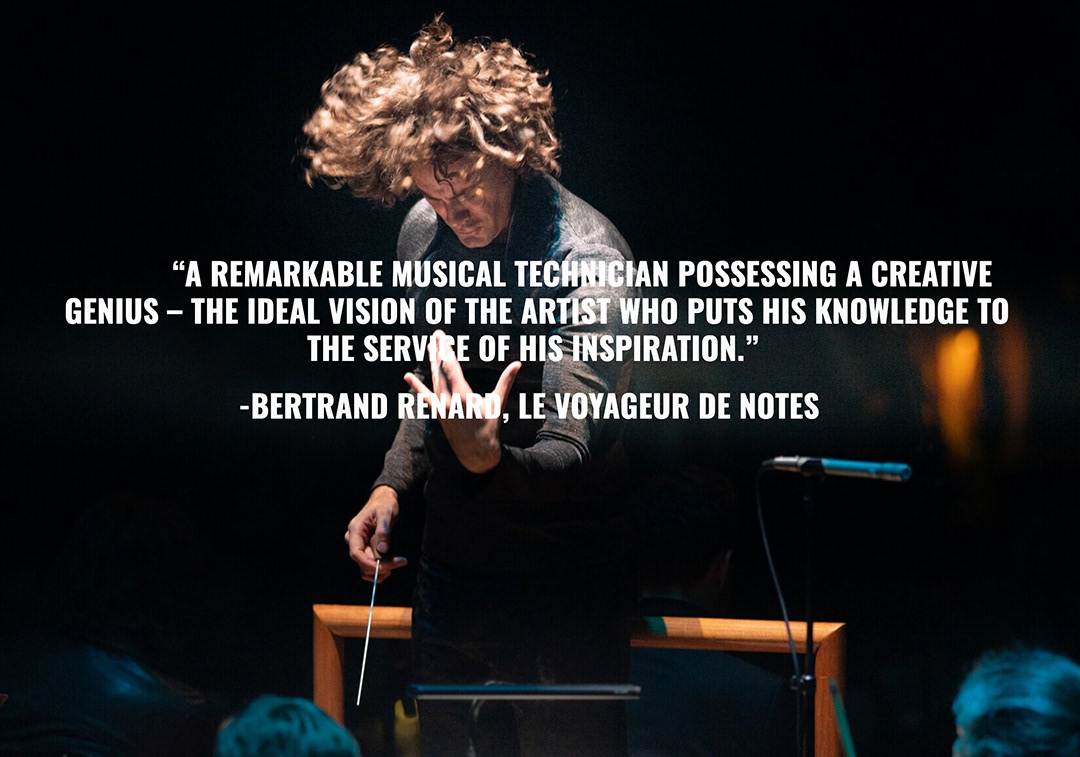 A simple grid with focus on testimonials and a signature bold typeface make this personal website stand out.