The Sally Hansen Chrome range consists of new ultra-shine, iridescent shades. Each of the varnishes has a chameleon effect, so takes on a different shade depending on the angle. This colourful campaign is built on the premise that the girl who uses Sally Hansen Chrome is a chameleon - her life is exciting and ever-changing. In a series of assets I've art directed and designed, and true to the idea of 'Turn on the Chrome', boring everyday objects become chromatic. 
To create a distinctive look and feel for the shoot, the idea was born to use holographic foil to infuse an otherworldly galactic feel into the Chrome set. This special self-adhesive film changes the colour depending on which angle it's being lit at. The result - a high-shine set which gives the campaign its unique character.
To launch the new range, a set of assets was created including POS, digital banners and animated social posts.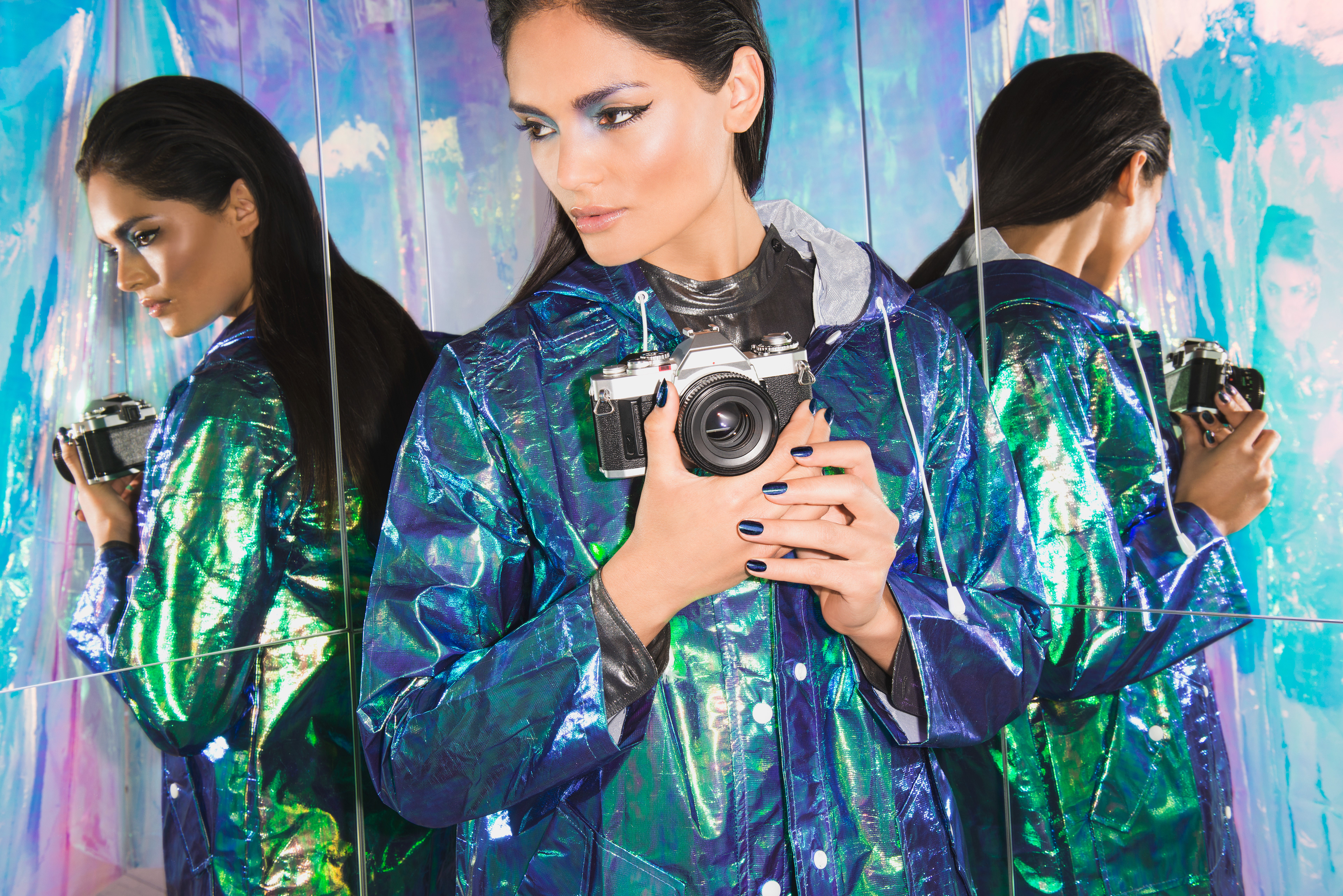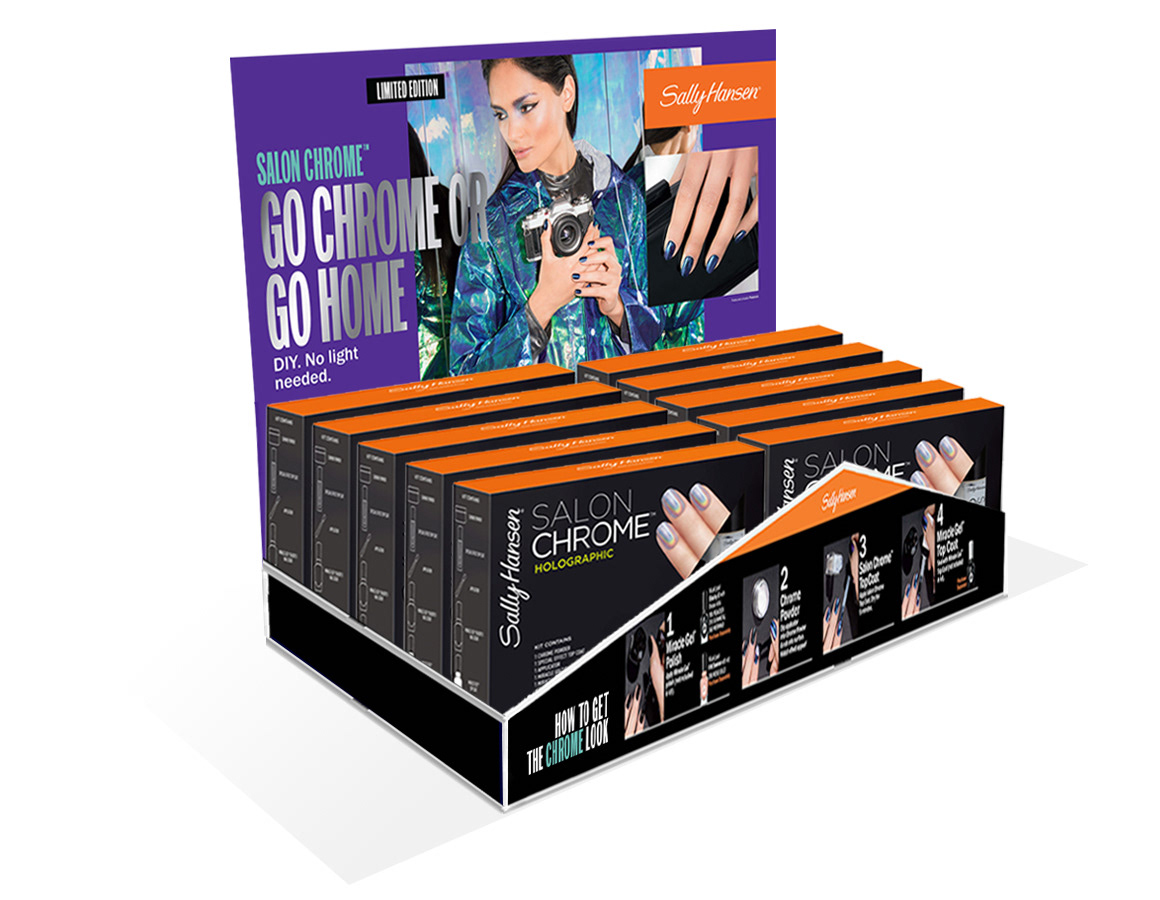 A set of playful gifs in which boring everyday objects become chromatic was created to promote each new colour within the range.
A set of stills for social was created to launch the new colour range including chromatic hero shots, product shots and hand shots.