'When there's a reason to give, Penfolds has a number.' 
Covering various occasions, the Australian premium wine maker Penfolds shows how its numbers are now the code to finding and presenting the perfect gift for any occasion. 
I have designed and animated 
digital 6 Sheets as well as various animated banners and social media assets for this seasonal campaign.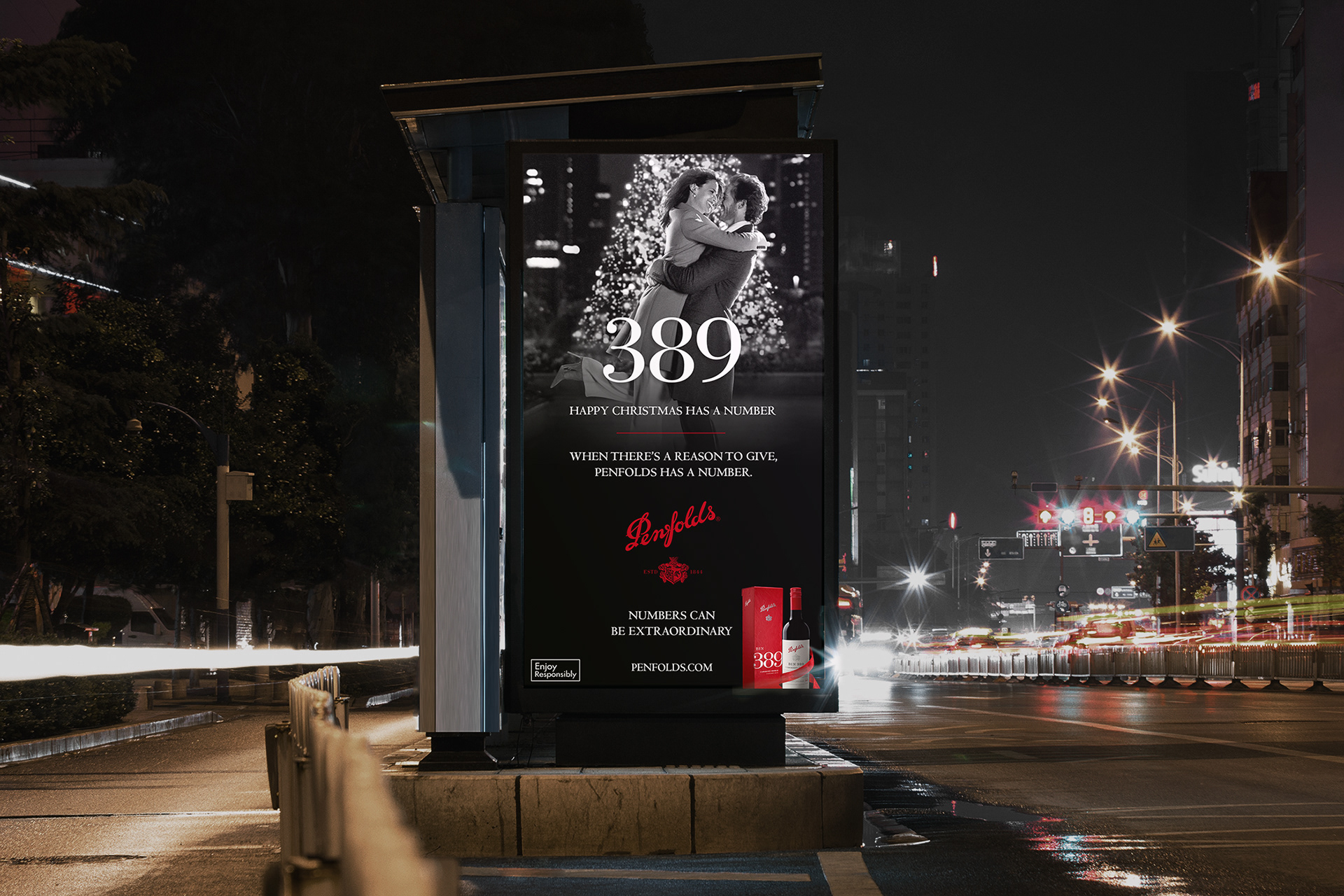 Animated out of home ads were created to engage the audiences with the concept of numbers.
A press campaign was launched to accompany the digital OOH.