In time for the festive season, I was briefed to art direct this fun fuelled Christmas campaign in order to promote the Holiday nail varnish range by Sally Hansen. Set in a beautiful location house in front of a stylish fireplace, the campaign features an untraditional, candy coloured look and feel with simple Scandinavian style deco. The emphasis is on the fabulous nail varnish gift sets and a spoilt girl having fun unwrapping them impatiently.
A set of assets were created to promote the Holiday range including website headers, Instagram posts as well as Youtube teasers.​​​​​​​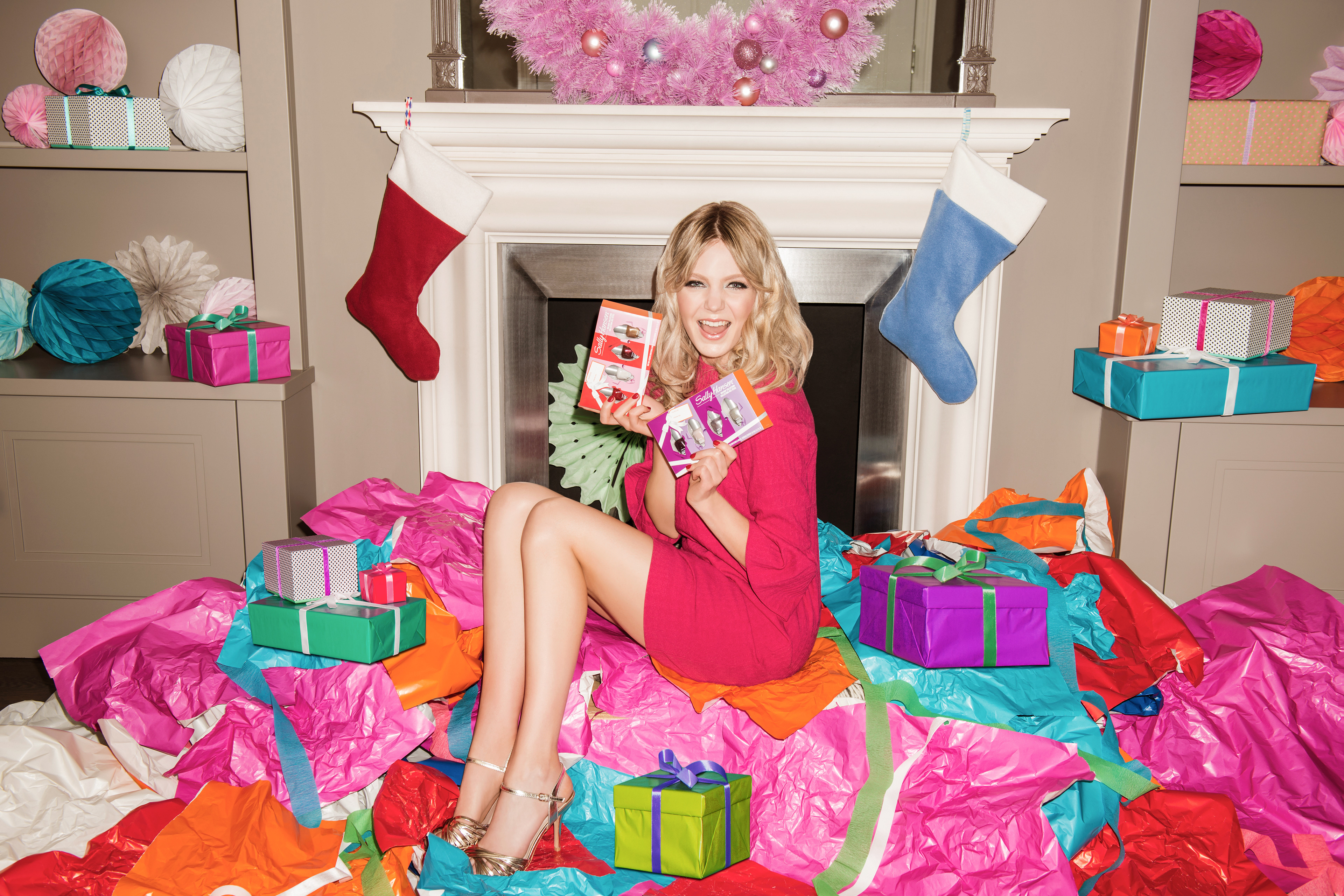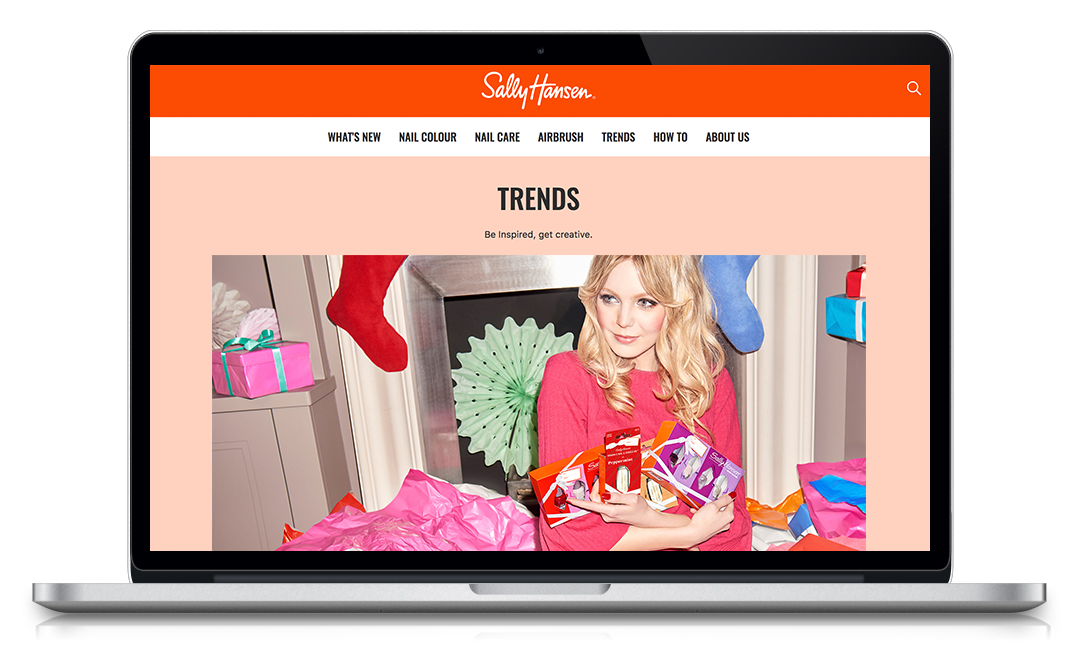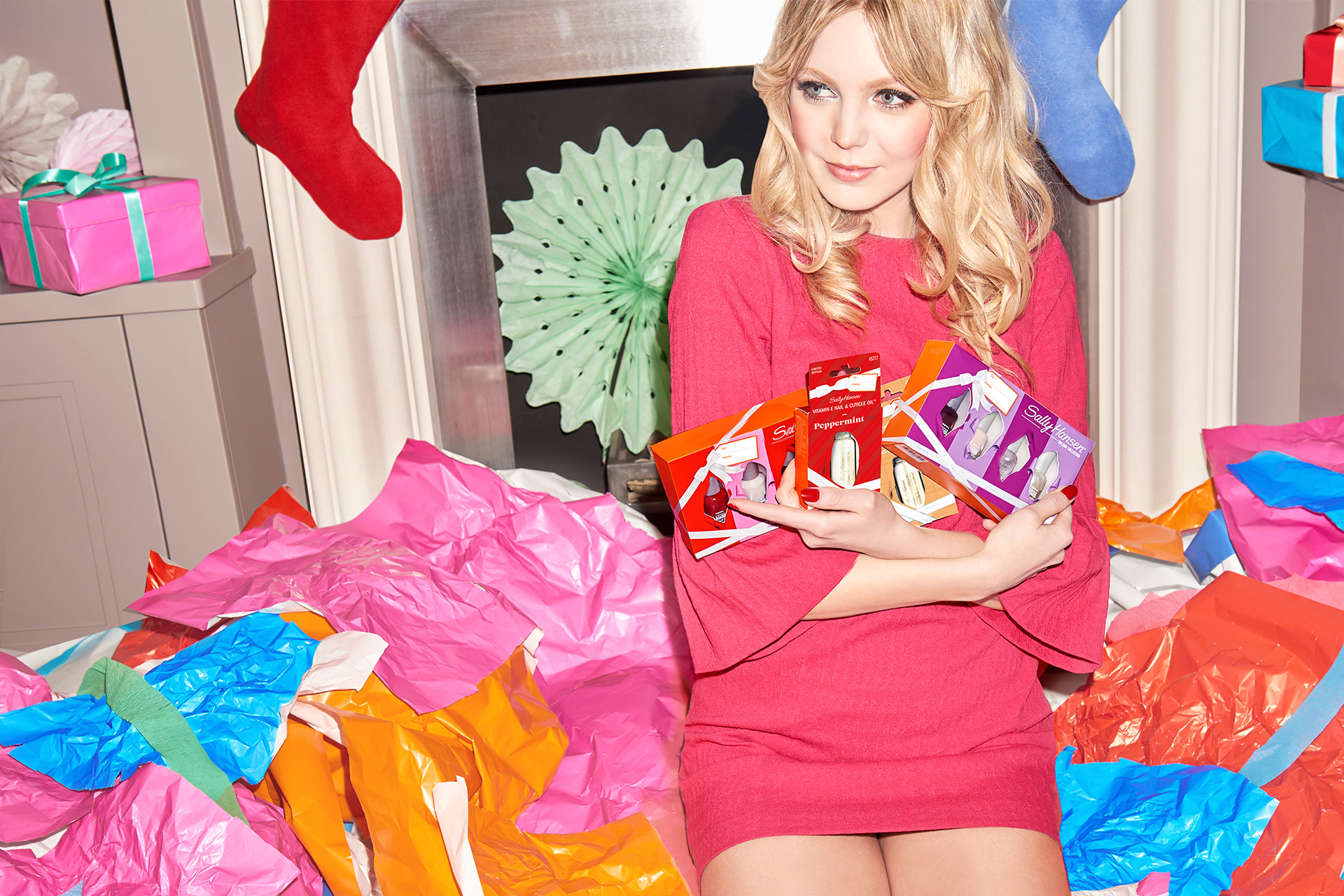 A set of social assets including gifs and stills was created showing a selfish girl keeping all of the gists for herself.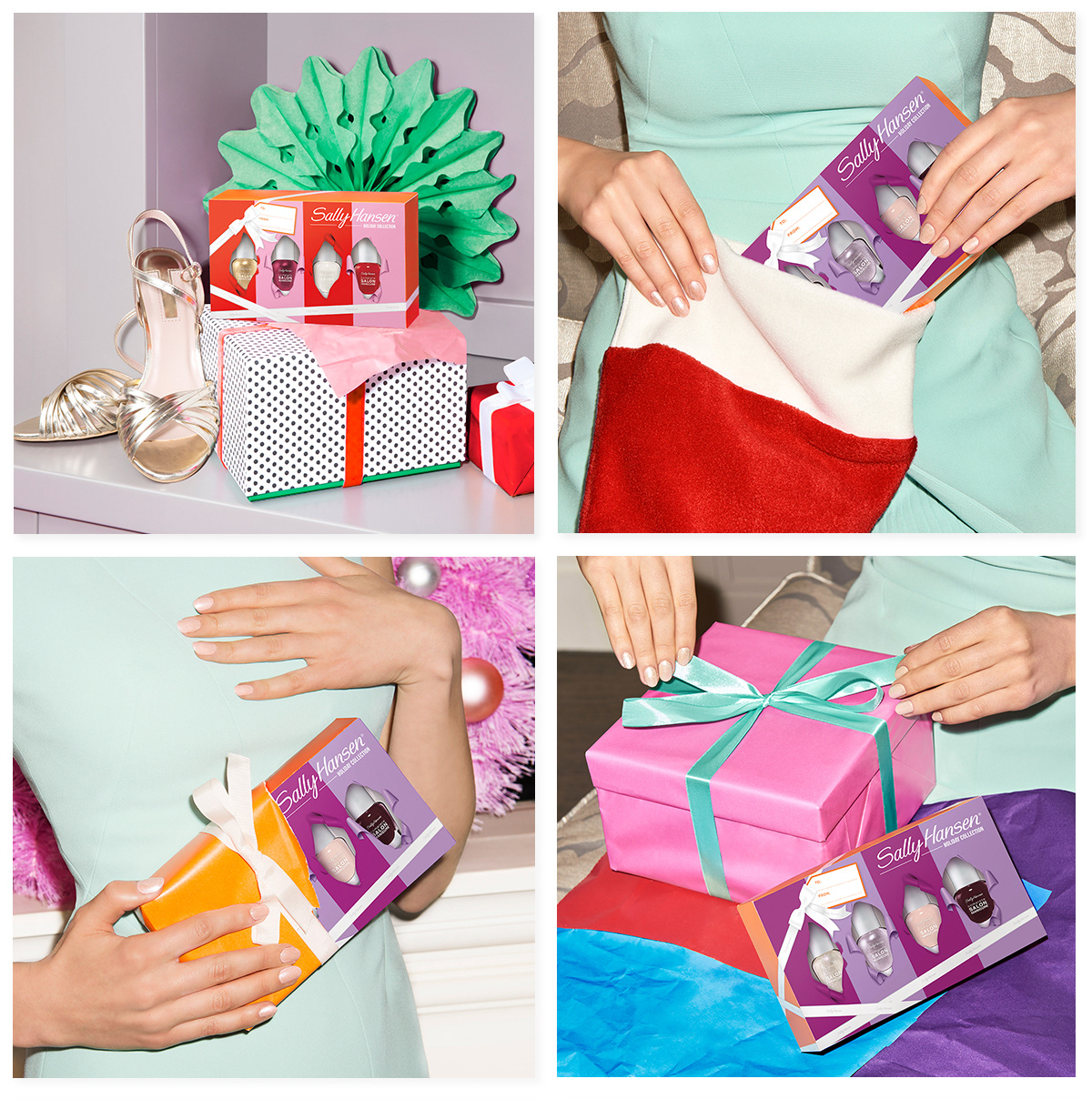 A set of Youtube teasers for the Holiday range was created in order to promote the gift sets.