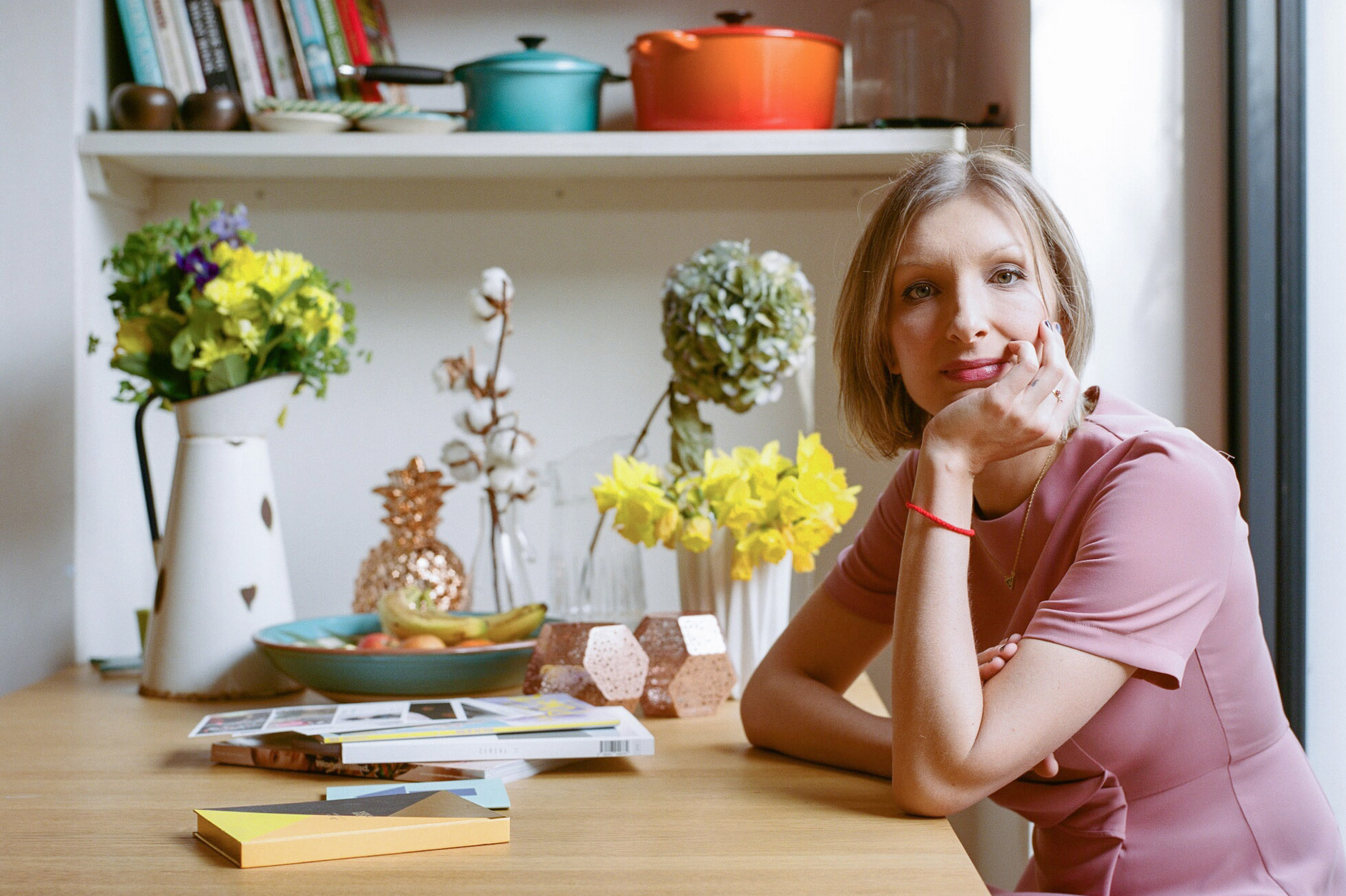 I am a freelance senior art director and I love connecting brands with people. I do this by conceptualising and crafting unique brand campaign creative across multiple platforms including content in motion.
Born in Russia, raised in Germany and now Londoner by choice, I initially came to London to study a Masters Degree at the London College of Communication and quickly got sucked into London's vibrant advertising industry. For the past decade I have cooperated with various creative agencies, production houses as well as small business clients and start-ups. I have successfully led teams on large scale projects from idea inception to art direction on set, right through to final campaign asset design and delivery. My biggest skill is to be able to develop a brand campaign across many different media channels whilst working with various creative talent in crafting high end designs and content. I love the craft and I pride myself in remaining very hands on all the way through the creative process.
I have had the pleasure to work with some world known and loved brands within the lifestyle and beauty sectors, ranging from the local pharmacy chain to the luxury jewellery brand. These are just some of my previous clients.

Creative & design direction
Working as a solo creative or acting as an art director within a creative team, I generate new creative concepts which are well thought through and visually compelling. Working alongside strategists I develop complex digital campaigns that work and are on budget. I can see through the design and art direction of a large campaign spanning various channels and, as part of the integrated brief, I concept photographic and video shoots and art direct on set. When pitching into clients, I am always eager to push boundaries and inspire clients and my team alike to create outstanding work.                  
I have built up a large contact network of editors, photographers, stylists and videographers and can lead creatives of various disciplines through delivery. I art direct on set and help to organise shoots and I am comfortable to oversee the production and liaise with the crew and client to ensure that the final output is spot on.
Graphic design & branding
 I started my career in Branding and always consider a brand focused approach to design essential. Prior to freelancing I worked full time within the branding and advertising industry for 8+ years on a variety of local and global accounts spanning lifestyle, FMCG, beauty and entertainment. I have worked in larger creative agency set ups as well as within smaller teams client side. Being a big fan of typography and iconography (and certainly due to my German education) I have a great attention to detail when delivering final designs.
Throughout my career I have designed everything from full websites to ECRM and I have a keen interest in user centred design. I have completed a UX Design course at the General Assembly, so am also happy to do  wire framing and UX/UI across Sketch and Invision. I also design and art direct content for social, online editorial, digital advertising and video/animation. 
Content creation, edit & retouch
Depending on project size I edit and animate video content in After Effects and Photoshop myself or lead teams of designers and motion artists to ensure a smooth content delivery. I am also skilled at grading and image retouch at a high level. I am as comfortable to create compelling content from scratch or stock as I am editing content previously captured.
Print design & production
From bespoke event invites, brochures and catalogues to newspaper ads and larger size billboards - I design and artwork for print, select stock and liaise with suppliers and printers. As part of a previous full time job I have led a global client account and was responsible for all multi-channel delivery outcomes, so I know how to execute a global print campaign taking in account language specifics and local market aesthetics. I art work and retouch myself or oversee a team of retouchers and art workers on larger scale projects.
Copywriting and content audit
Lifestyle brands need a tone of voice which goes along with the visuals and inspires clients and followers alike. I can offer short form copywriting for social, provide advise on relevant hashtags and appropriate content.
"
Having worked in the Advertising industry for over 20 years and knowing the value of good people, I think Marina would be a prized asset to any employee lucky enough to have her on their team."
Ed Edwards | Global Creative Director at Spark 44
"Marina came on to work on a large project delivery for us. From day one she exhibited a passion and energy - and good humour - that lasted throughout. She is incredibly diligent, professional and quite frankly excellent. She was wonderful to have at the agency and we would, without a doubt, hire her back in."
Cat Turner | CEO and Co-founder of Cult Ldn
"Marina has a great eye for design and typography and is a very talented Integrated Art Director and Designer. She was a reliable member of my team who was not only good with ideas and concepts but had great attention to detail in delivering finished assets."
Linda Elander | Freelance Creative Director
"I love what Marina is doing. She is obviously very talented.  I feel she really connected with the work and message." 
Kathryn Bumgarner | Owner at Trauma Recovery